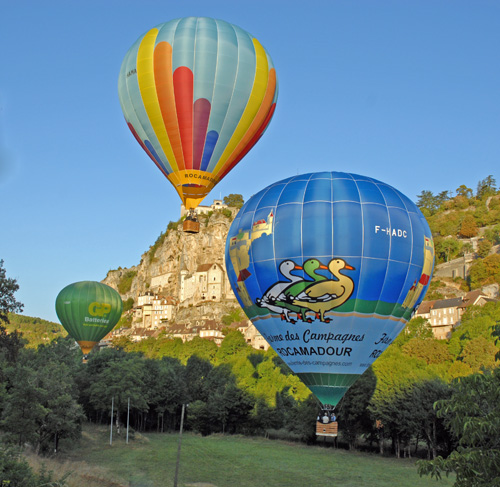 ROCAMADOUR: HISTORIC SITE
ROCAMADOUR, Medieval City, or the history deposited its print with the wire of the centuries, crossroads of the adventures and from time or the men come to seek their roots.
ROCAMADOUR, or the limestone of cliffs shelters in mineral space the heart of the builder, the faith of the pilgrim, place or the glance and the spirit rise towards inaccessible the, drawn ones by the shock from the emotion.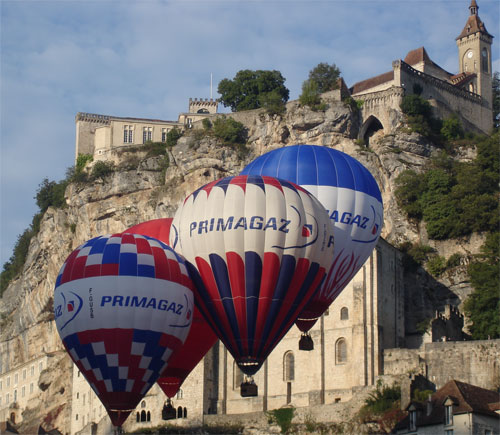 ROCAMADOUR, Devenu Aérostatique site, a causse that the canyon of the alzou notch for better sheltering the ECRIN or each year the multicoloured bubbles of the aeronauts prepare to face the verticality of cliffs and to better dominate the magic of the moment.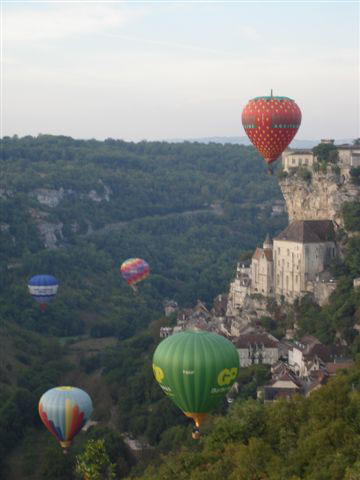 ROCAMADOUR HOT AIR BALLOON: THE CLUB
Created in 1986, association ROCAMADOUR HOT AIR BALLOON counts a score of impassioned, including 8 pilots who ensure throughout the year the organization of the flights leisures, the maintenance of the 3 HOT AIR BALLOON of the club, the training of the pilots, but also the participation in many meeting in France or abroad.
All the team is also ankle working of the organization of the large annual gathering which gathers 25 crews from all France, but also of the close countries.
this meeting owes its passion and its fame (20000 spectators) by the quality of its organization which occupies the members of the club during a good part of the year.


THE HOT AIR BALLOON:
Mythical object par excellence, the HOT AIR BALLOON is the symbol of the magic and of the contemplative flight and all the accounts, of Jules Verne in Bertrand Piccard, do nothing but accentuate this share of dream which sommeille of each one of us.
Think that per hour of the Internet and race after time it is still possible to travel on board a suspended nacelle in wicker to a bubble of air and you will include/understand amazement general better caused by this means of escape.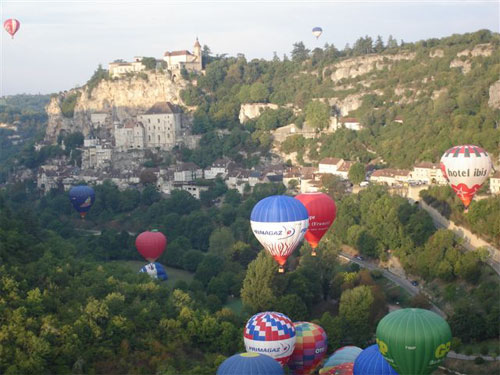 Information
Rocamadour Hot Air Balloon
ROCAMADOUR - 46500 - GRAMAT - FRANCE
Phone: 06 79 24 28 21
jp.salgues@orange.fr

Access:
A20 motorway, 4h30 - S.N.C.F from Paris - googleMap
Affiliated to the French Federation of Ballooning